Welcome to our Staff Picks, featuring unique jewellery that is handmade by our independent designers. This week Natasha shares her favourite items!

"For those of you who may not know me, I joined JewelStreet this year with the intent of sprinkling some styling tips and jewellery inspo into the technoscape. When picking my own jewellery, I often ask myself one question. Is there a way that I can be environmentally conscious at the same time as looking and feeling confident in my style? Like many of you, I also feel pressured by the impossible eco-standards that we see everyday. You don't have to become vegan, wear second hand clothing and ride a bike everywhere with immediate effect! Going sustainable won't happen overnight, but we can take small steps to move towards a better future. My top picks feature brands that put sustainability and conservation at the forefront of their designs. I think that the jewellery I wear defines my legacy, and I want it to be a good one. Who's with me?"

Enter code NATASHA10 at checkout and and get 10% off!
"I have found out over time, that what makes a piece of jewellery even more attractive to me is ethics. The above earrings are designed by Dutch Basics in the Netherlands, and then made in Portugal, where the brand work with small ateliers and know the workers personally. They also use eco-friendly sterling silver and gold for a more sustainable approach to jewellery design."
"I love sustainable designs that promote a sustainable future. The above pieces are the brainchild of innovative designer Lauren Shoff, who has made a conscious effort to change the way we think about jewellery. Each and every piece is handmade using reclaimed materials. Everything we do has an impact on the planet, and the L. SHOFF brand believe in upholding an environmental and social responsibility."
"Of course we live in an imperfect world, but why not brighten it up with some very perfect jewellery pieces? Talented designer Nicholas Hoogwerf uses natural and organic forms as inspiration for his contemporary, minimalist jewellery brand In The Window. There's something I have always loved about understated pieces, you can wear them with anything you choose."
"Conservation is an important feature of the above designs. Master jeweller Alexander Jewell handcrafts these pieces to benefit global organisation WildAid. Jewell uses environmentally friendly materials, and his designs help to combat the shocking demand for rhino horn that currently exists. There's nothing better than helping a worthy cause, and getting a stunning piece of handmade jewellery at the same time!"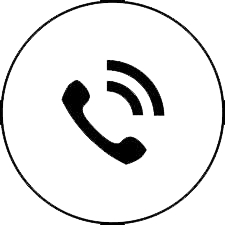 Need help or advice?
Speak to our Team

Call: +44 (0) 117 933 9501

Live chat: Click on the icon below to chat to us today