Honeycomb & Bees Jewellery
Have you heard the buzz? Bees are a swarming the jewellery world and have become a huge trend this year. JewelStreet's independent designers offer items such as bee brooches with complex 3D structures, earrings and cuffs in honeycomb designs, and geometric shapes made from citrine gemstones. This trend is not one you want to let fly past you.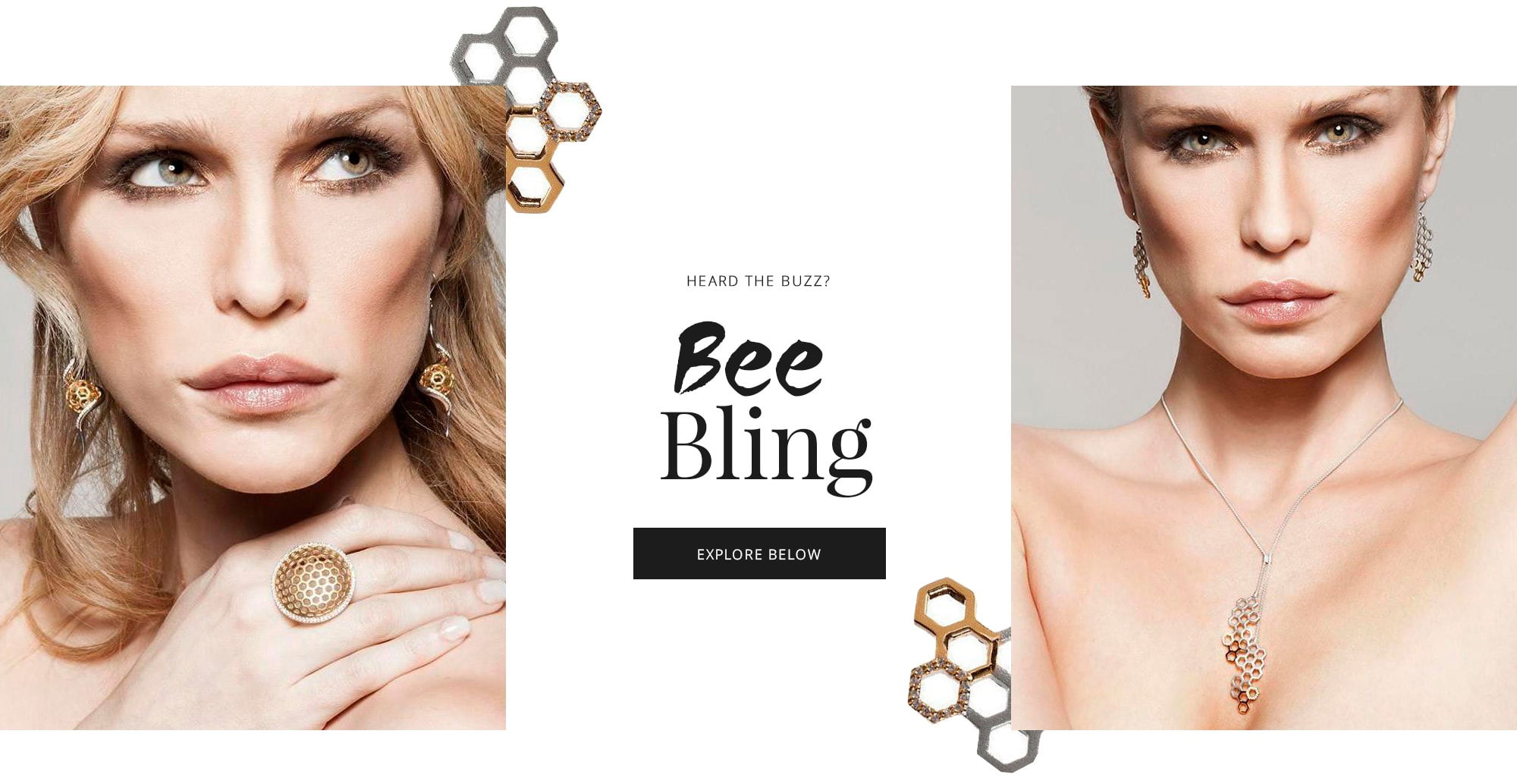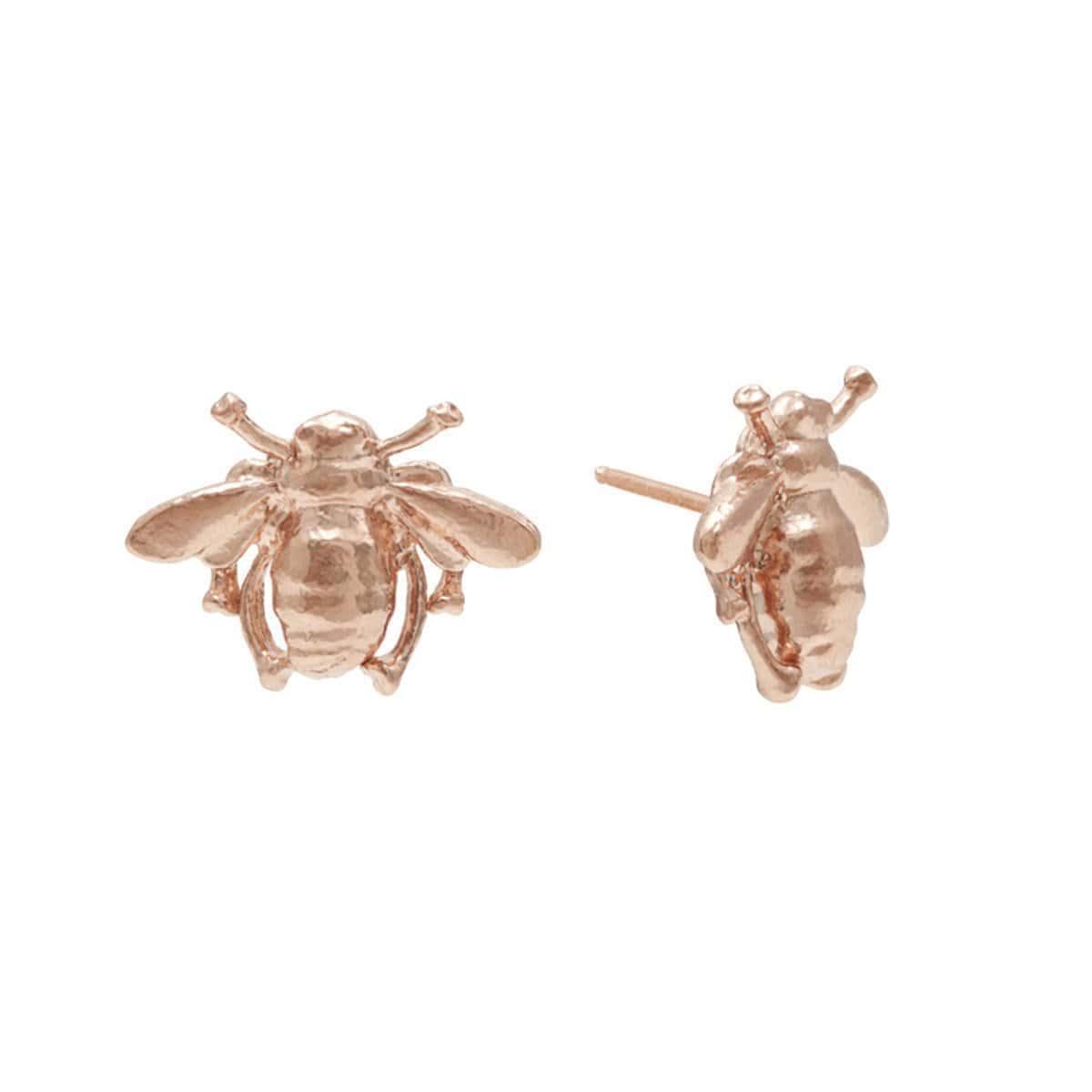 Add some buzzing style to your ears with these little rose gold plated bee stud earrings. They are one of Deborah's most popular designs and are perfect for everyday wear and would be loved by a bee enthusiast of any age.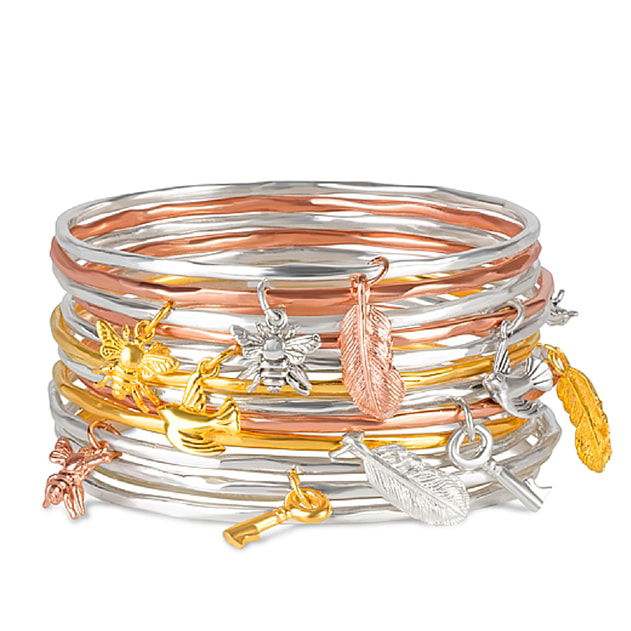 Inspired by keeping honeybees in our garden, this beautiful bangle is made of 18kt gold vermeil and features a tiny bee charm in sterling silver. The bangle comes in three sizes and four precious metal combinations, perfect for stacking.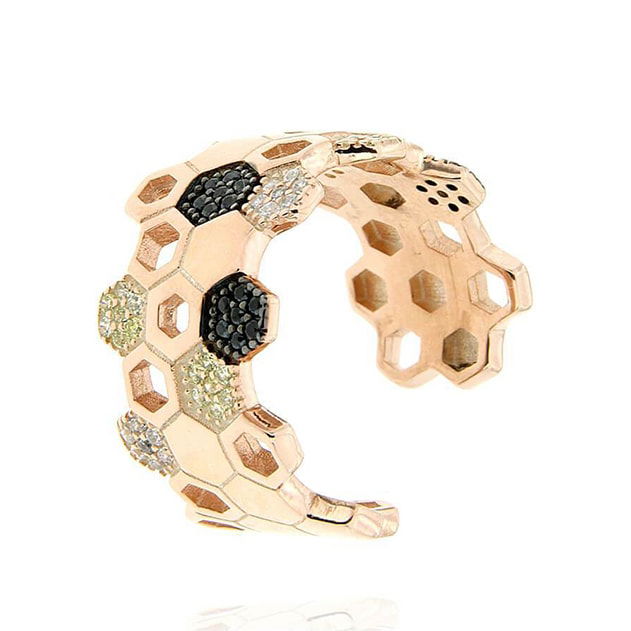 The Rose Gold Plated Sterling Silver Honeycomb Bee Ring by Cosanuova. Focused solely on protection and growth of the hive, the bee shows us the value of sacrificing individual needs to benefit the larger group.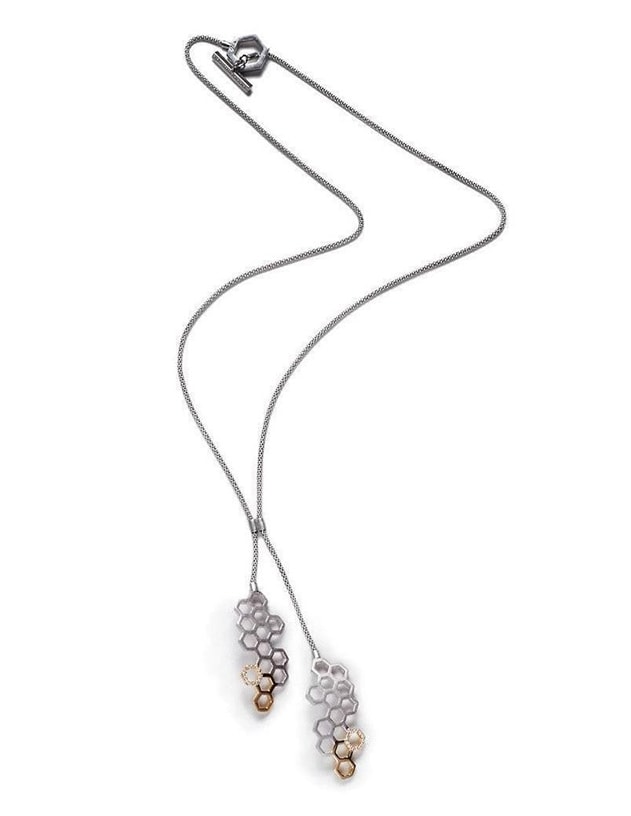 Gia creates luxury jewellery with an edge, she glorifies the naturally occurring shape of the hexagon to create honeycomb inspired jewellery with a contemporary, often scientific, twist.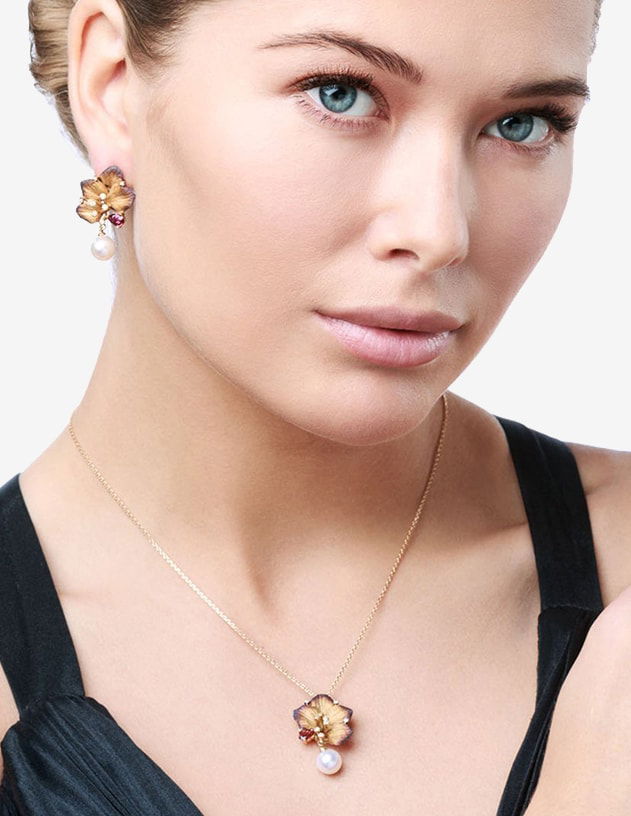 The Beautiful Pearl Eden pendant comes from renowned brand Chekotin Jewellery. This piece is a part of the superb Garden of Eden Collection designed personally by Maria and Alexander Chekotin. They draw the inspiration for their designs from both nature and a life full of travel.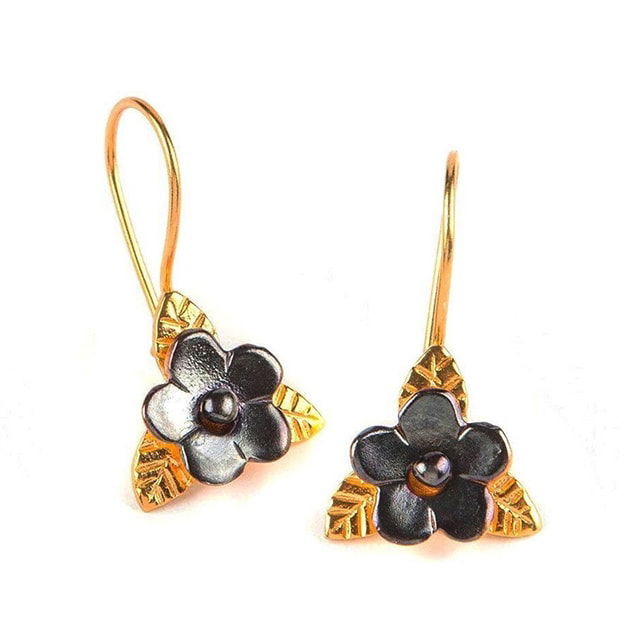 These Earrings are handcrafted with 18K gold coat finish and sterling silver. They can be worn individually or mixed and matched with some bee jewellery or a golden honeycomb necklace to create a fun ensemble.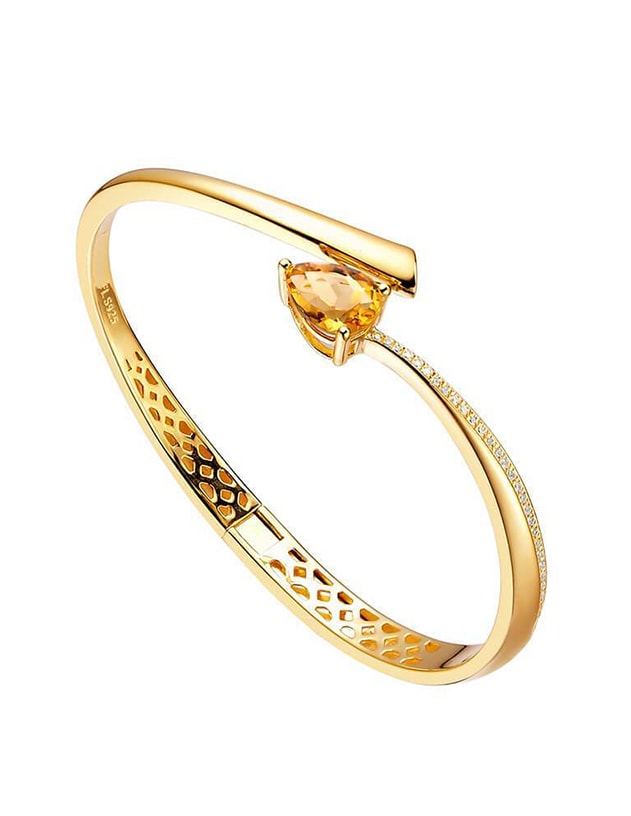 This Citrine bangle has a wonderfully warm honey colour. The vein of 8 hearts and 8 arrows cubic zirconia leading towards the luminous pear-shaped stone denotes the movement of the glowing, burning rock as it trails through the night sky. A stunning and distinctive piece to wear.
Designer Hinna's love of gems merges with her busy city life to produce contemporary pieces that are designed to enhance the natural beauty of each gemstone. Use citrine gemstones to give your attire the touch it needs to make it look amazing.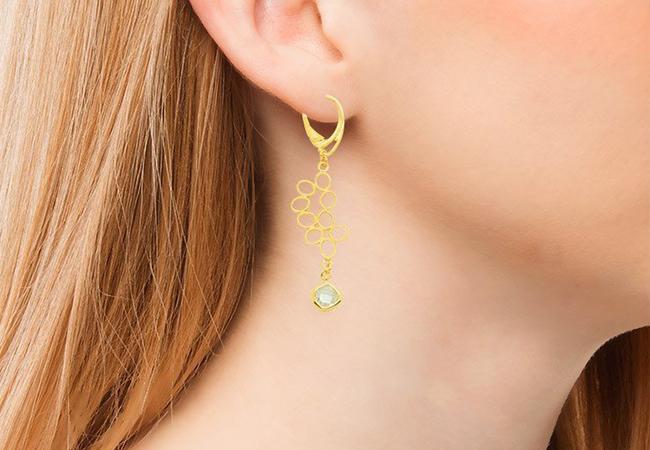 Bee Inspired Jewellery You Need This Season
Blame it on the sunny weather- bumblebees are beginning to swarm the jewellery design landscape once again.
READ MORE