Fall in Love - AW Preview
It's almost time to say goodbye to summer *sigh*. But it's not all doom and gloom as we head into the autumn months. Fall deeper in love with a style that's imbued with a rustic glow, a crisp natural aesthetic, and a strong sense of change. Pack your jewellery box with the romance of autumn. Shop our diverse selection of soft, statement and diamond designs.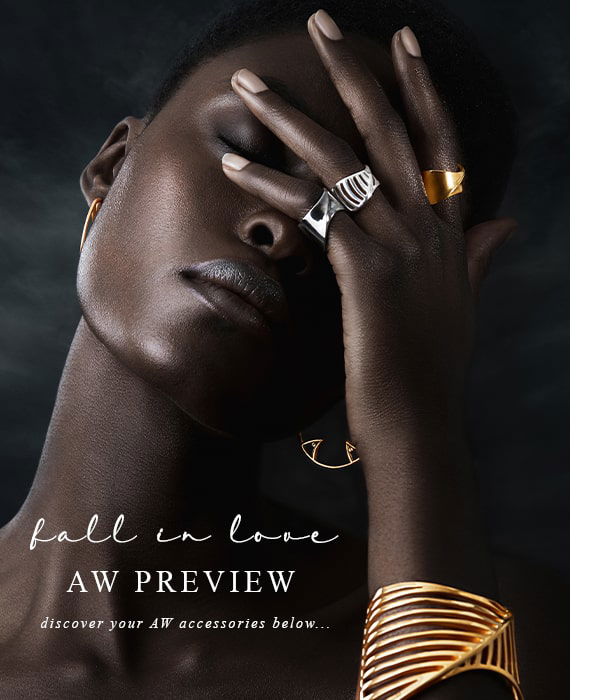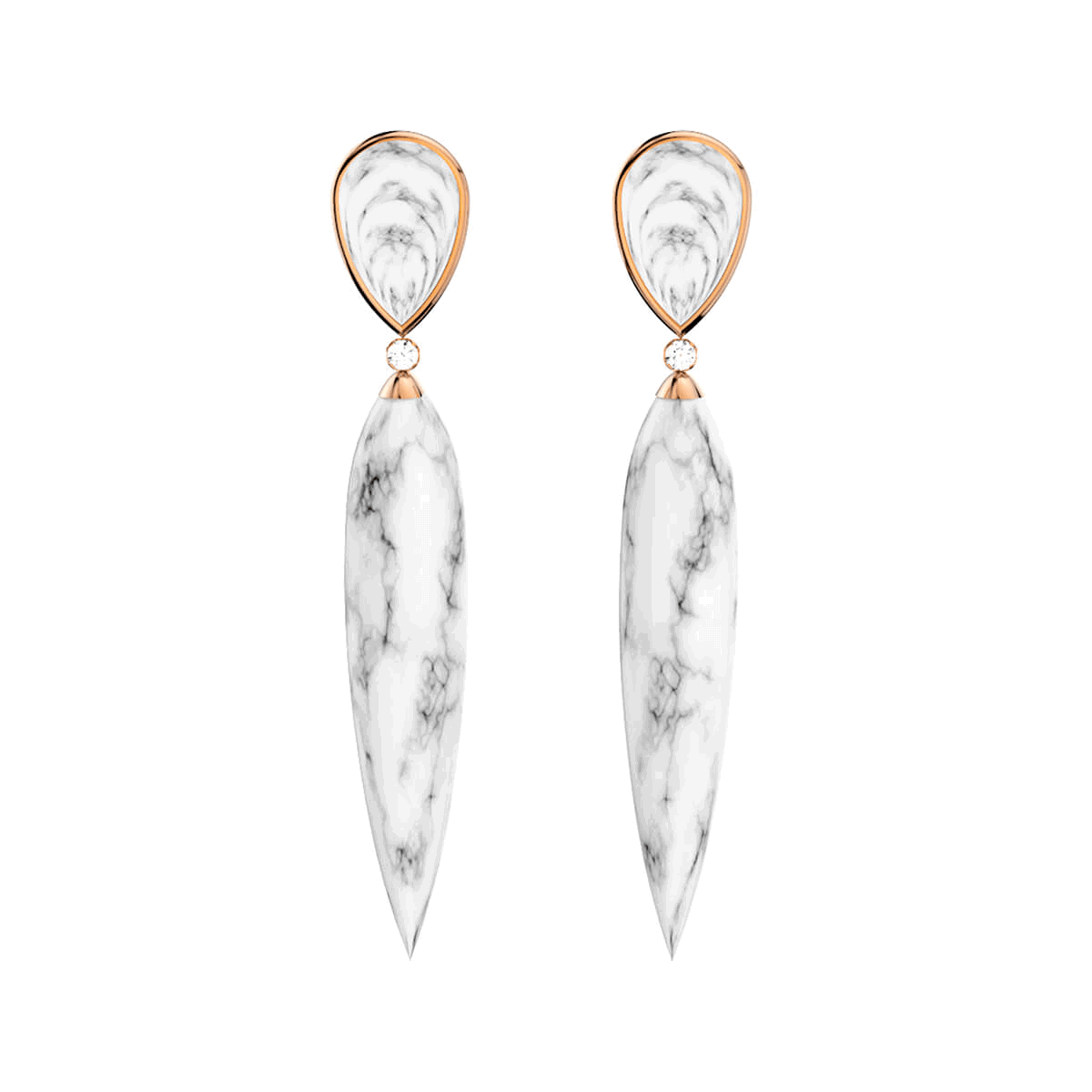 MARCELLO RICCIO handcraft fine jewellery that emanates luxury. These striking marble earrings come from years of knowledge and experience from the designer, so wear with pride as you channel sophistication and poise.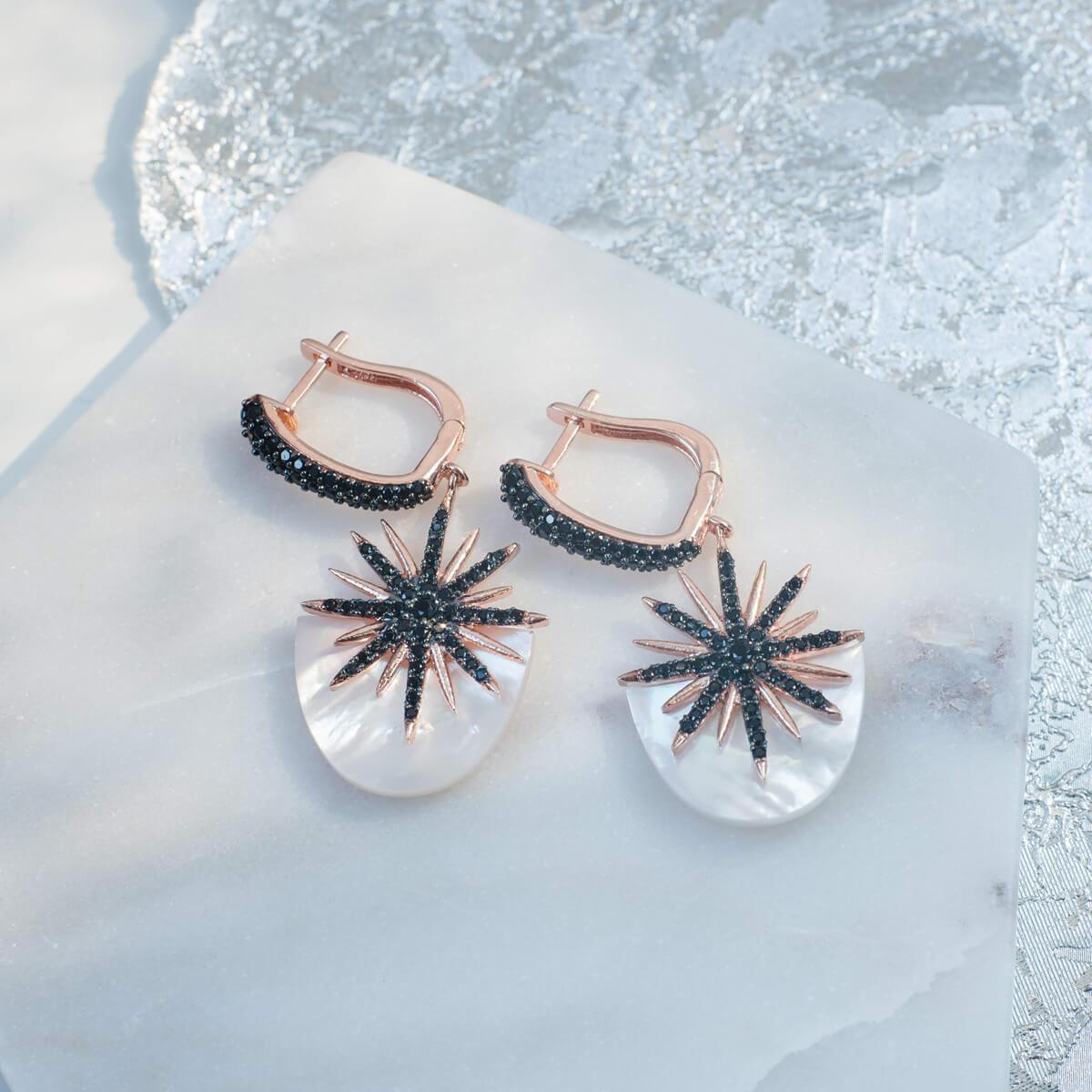 Mother of pearl jewellery is hot, hot, hot. You'll get all the compliments this season with these earrings glittering into the night. A statement pair of earrings can transform your wardrobe, so choose these by Latelita London!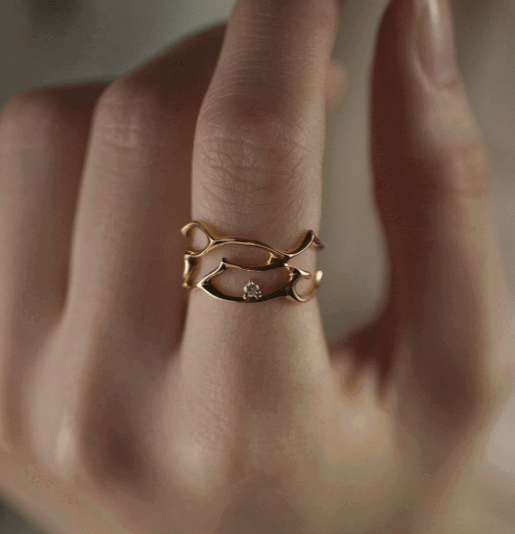 This handcrafted elegant 18kt yellow gold arabesque ring elegantly wraps around your finger, accented with one sparkling white diamond. Designed to be glamorous and comfortable, the openwork design is airy with substantial width and style.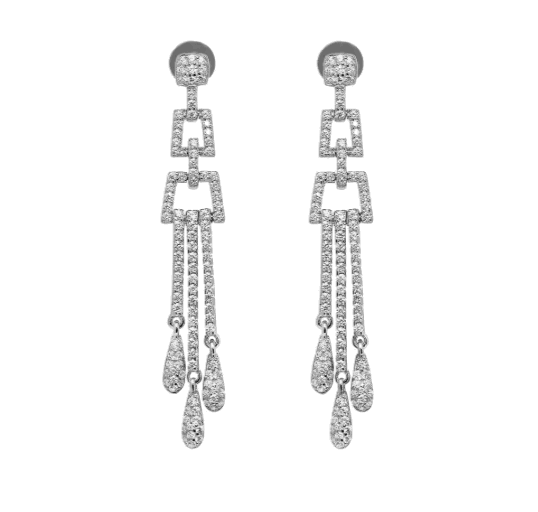 Want to look glamorous, chic and elegant for autumn? Invest in a gorgeous piece from Lustre of London and channel classic sophistication all season. Let these gems dazzle under the moonlight when the sun is hiding away... You'll be sure to catch someone's eye!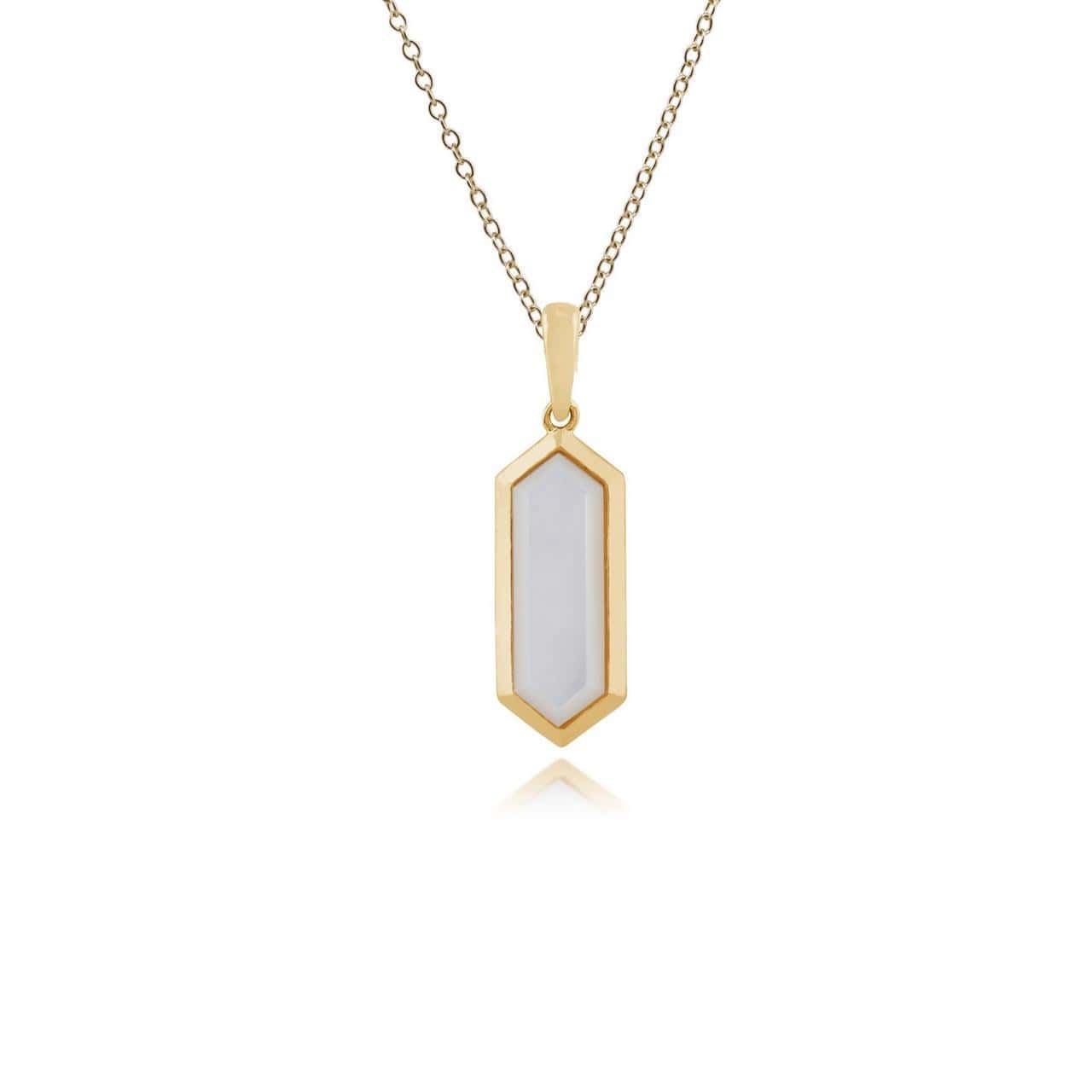 Gemondo Jewellery have crafted this subtle and sweet mother of pearl pendant, perfect for the transition between summer and autumn. From the muted colours to the geometric edge, this will be your winter go-to.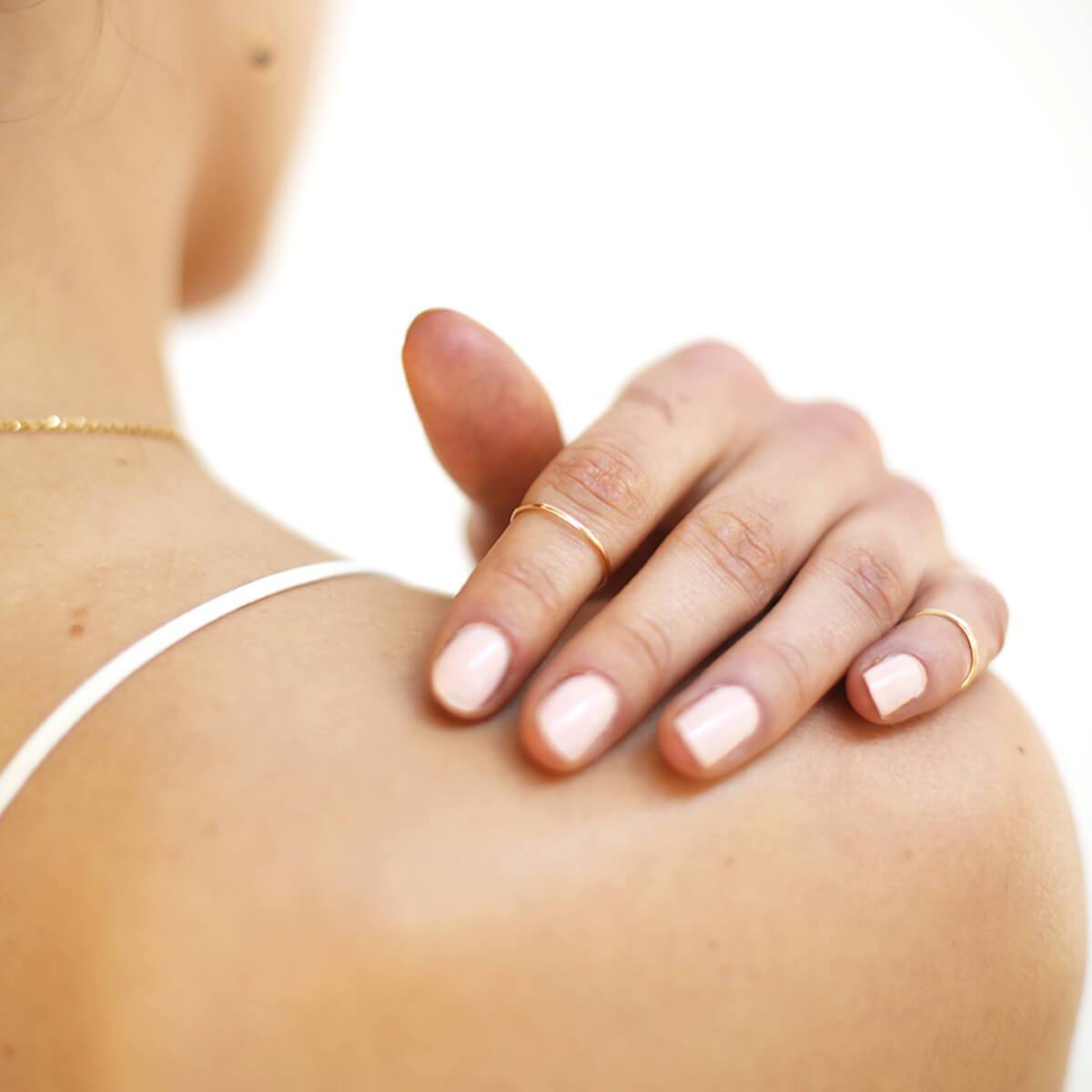 Laura Adele Jewellery craft elegant and dainty jewellery pieces that emanate Parisian elegance. Don't just layer your clothing this autumn, layer your jewellery too for a contemporary look.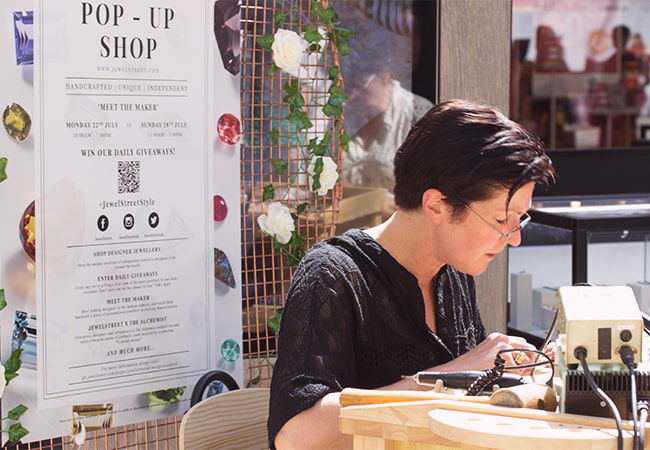 Highlights from the JewelStreet Pop-Up Shop
Did you miss the JewelStreet pop-up shop in Westgate Oxford? Discover all the exciting highlights from the week. From designer demonstrations to rock-sized gemstones. Delve into jewellery paradise here...
READ MORE