Autumn Winter 2018 Jewellery Trends
Don't be afraid to express yourself and get creative with your jewellery this Autumn/Winter. Mismatched dangling jewels, chunky chains and 80s style jewellery are all getting the green-light from us. Take a look at our edit of jewellery highlights from the Autumn/Winter 2018.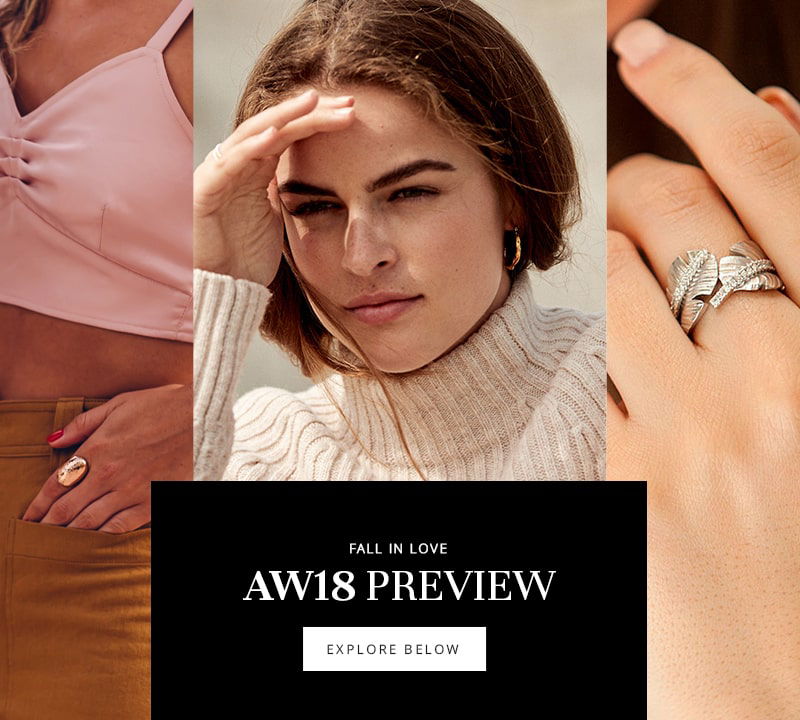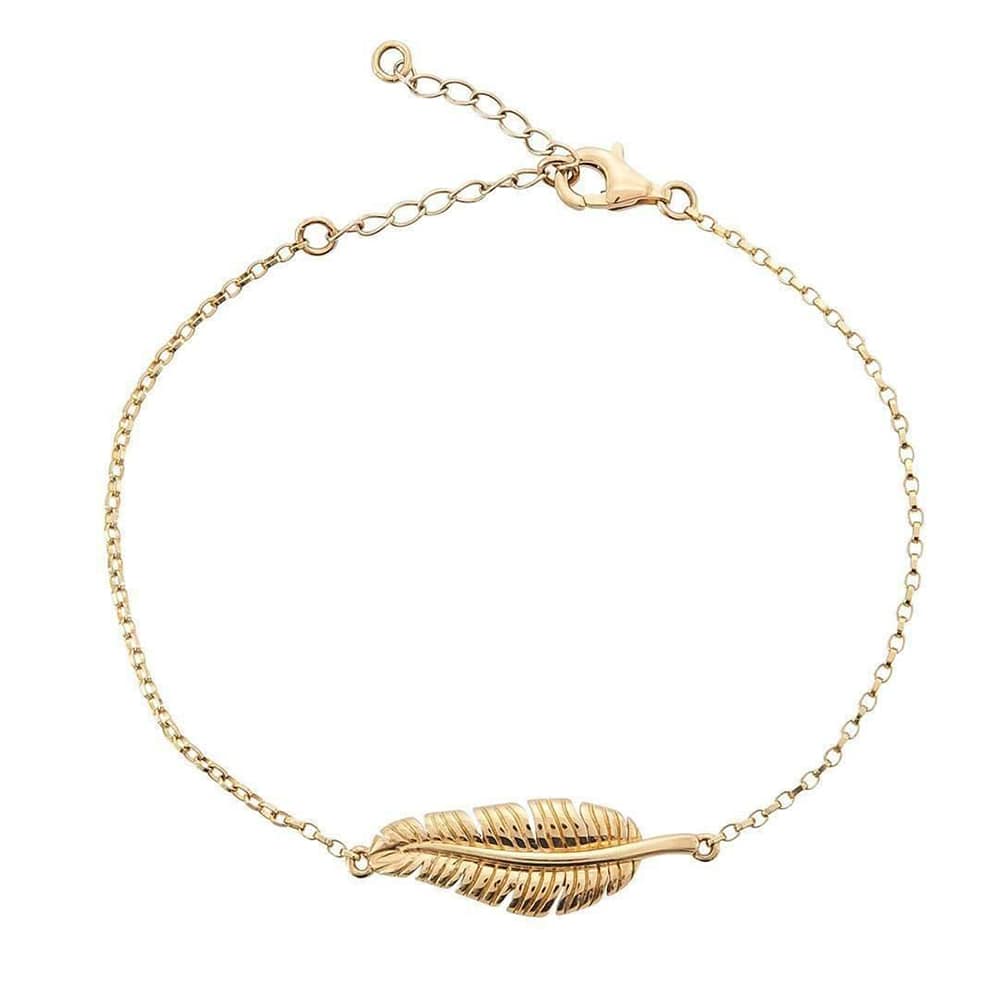 Crafted in 18kt yellow gold, the bracelet has a linked chain which integrates a solid gold leaf at the centre. A simple yet stunning bracelet, the Banana Leaf Gold Bracelet is a must for nature-enthusiasts.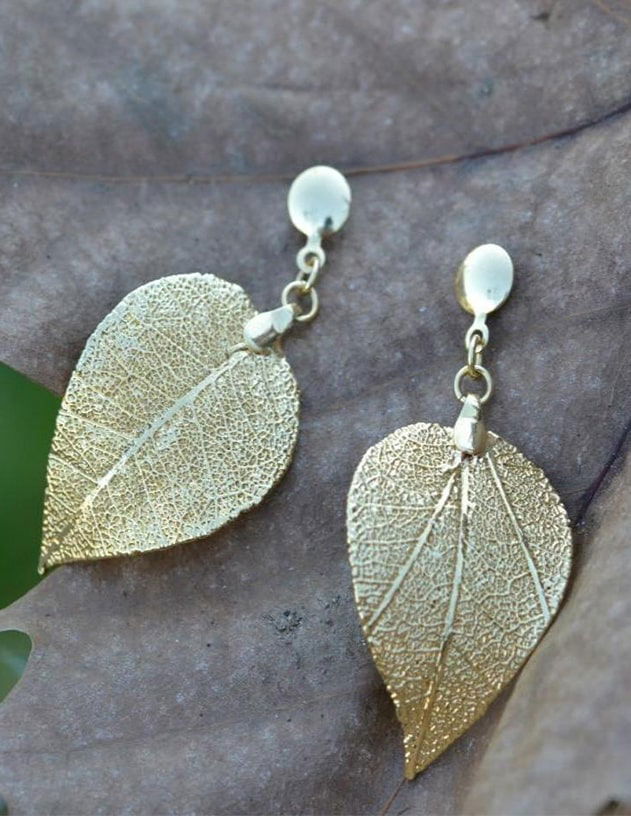 These marvellous earrings each display a genuine 18kt gold Quina leaf. Portuguese maker Amazona Secrets creates pieces inspired by the Brazil's deep rainforests and vibrant cities.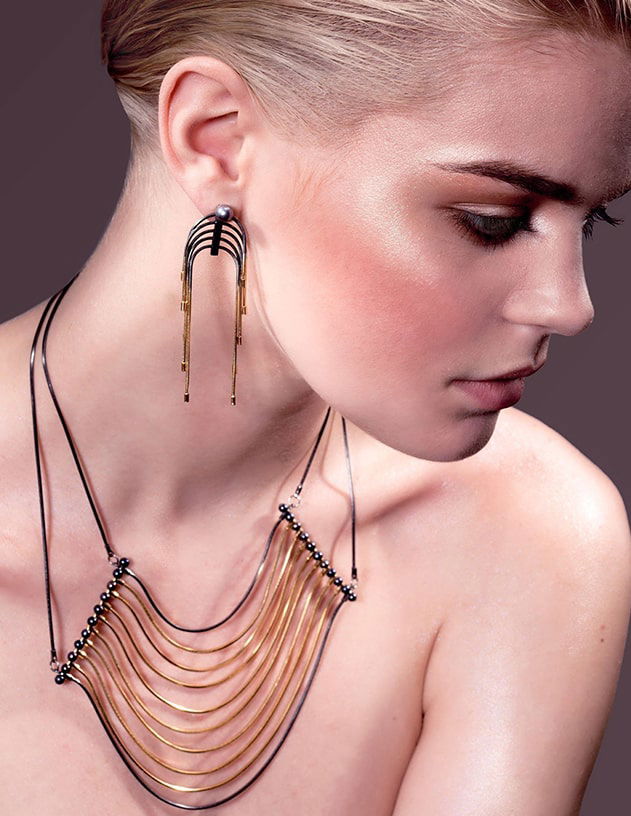 '80s Must Haves! The Orbit Comet Interchangeable Tassel/Stud Earrings are perfect for day to night transition. Wear as a plain pearl stud or with the tassel section attached by simple passing the post through the hole in the top of the tassel section.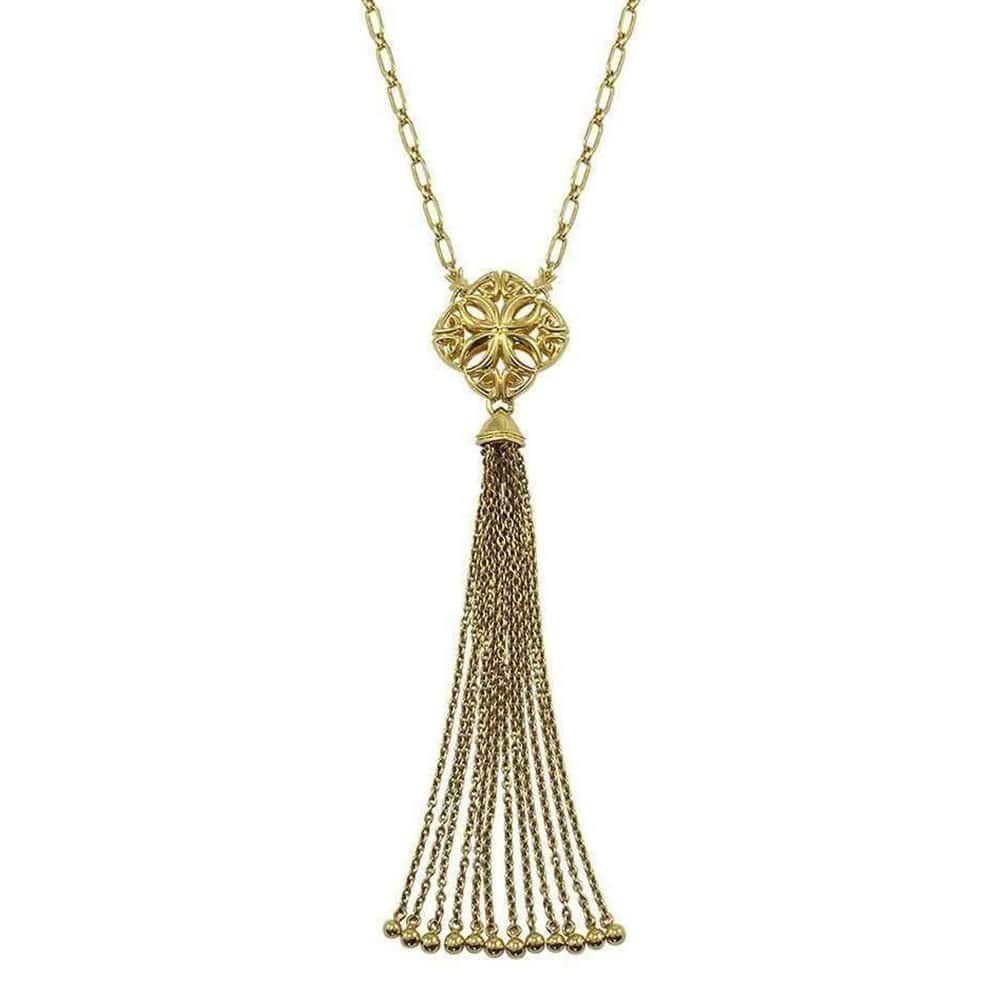 Crafted from 18kt gold plated sterling silver, the pendant dangles from a legacy chain, depicting the REALM Insignia suspending chain tassels. This must-have necklace has a vintage appearance, adding a classic motif to a fashion statement aesthetic.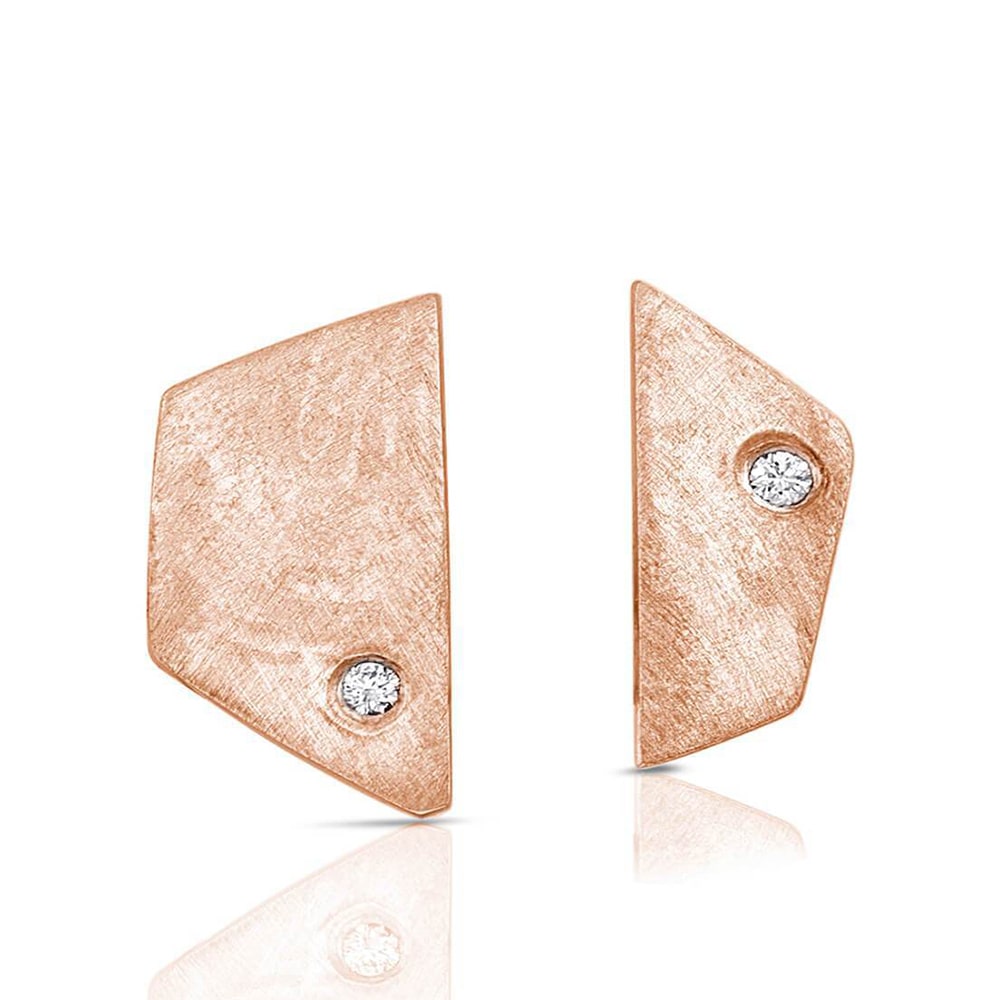 These asymmetrical studs are the perfect pair to layer, mix and match. Wear them separately or as a pair for a touch of everyday luxe with its flush set Canadamark diamonds. Each pair is handmade to order from recycled 14kt gold in our Carlsbad studio.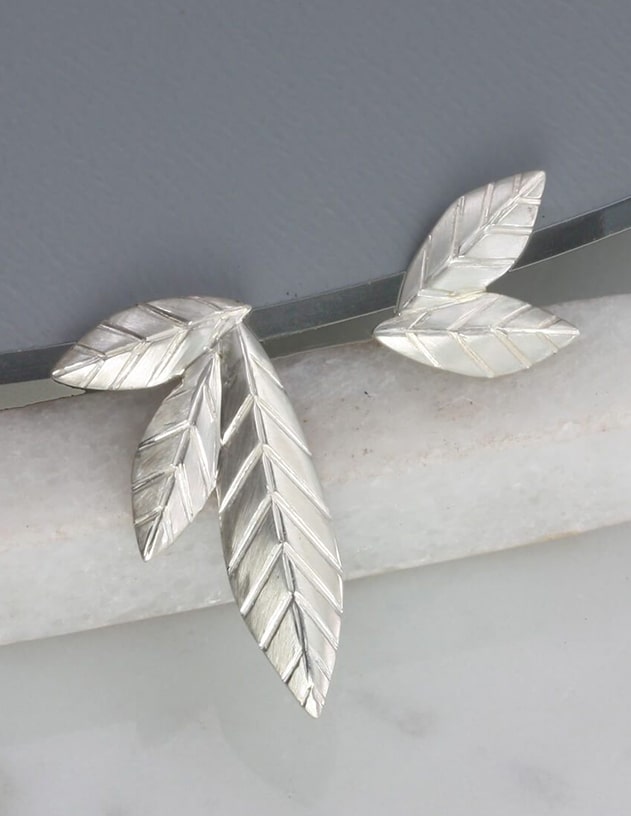 The mismatched jewellery trend is about as hot as the Amazon rainforest right now, so if you're looking for a wearable, elegant way to try it out, these Asymmetric Leaf Stud earrings are your must-haves this season!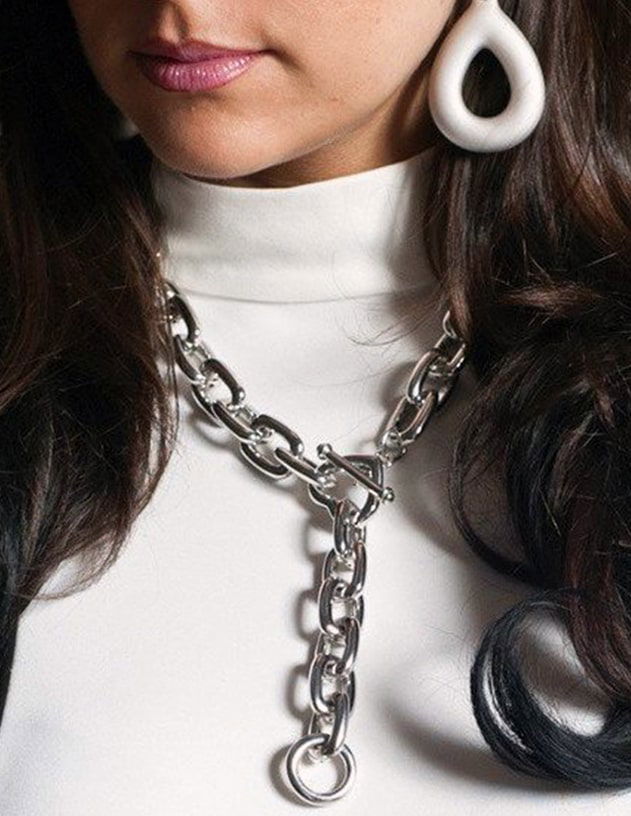 Rhodium plated Sterling Silver hollow necklace designed by MANJA Jewellery. Manja is Malagasy for "beauty" and Malay for "pamper" and this fifth generation jewellery brand knows how to indulge women with beautiful things. Pair this chunky chain with a turtleneck to make a fashion statement.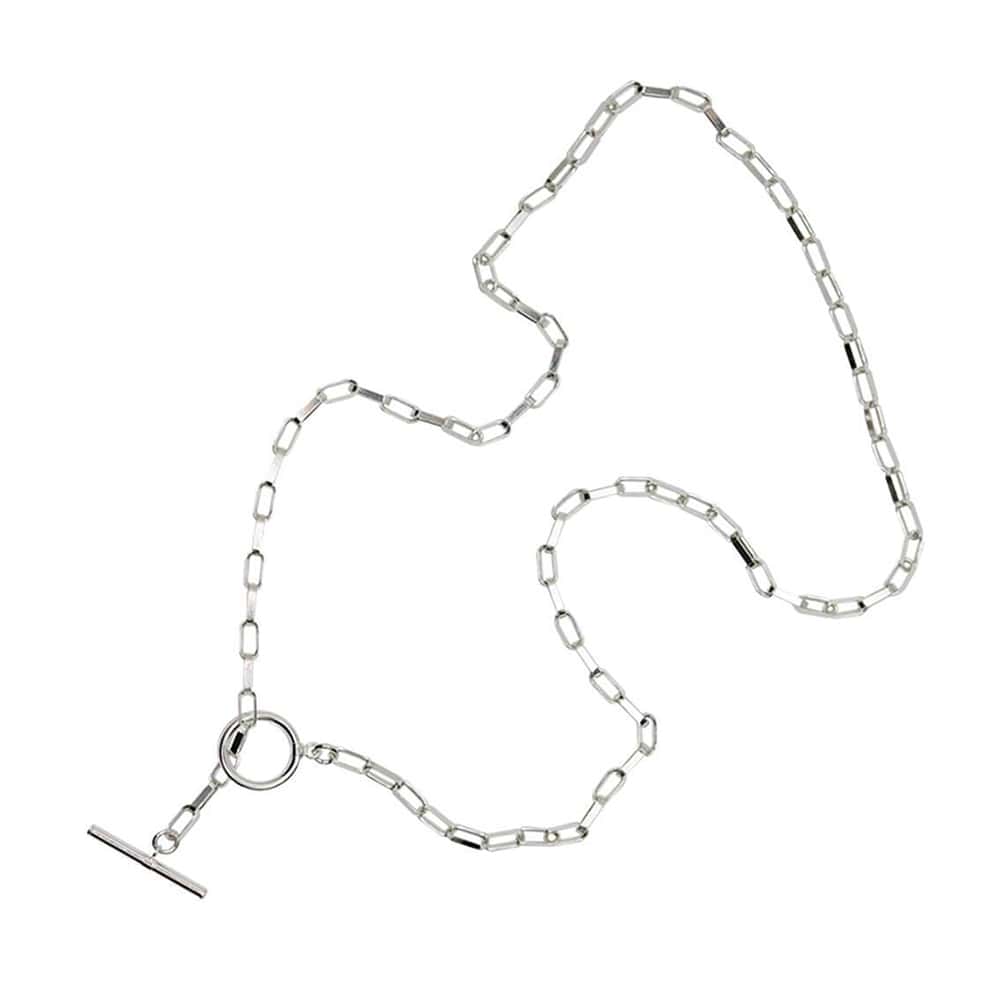 The shiny and polished box chain gives the necklace it's contemporary edge. Striking enough to be worn alone but simple enough to be part of a layered look.